Ecumenical Patriarch Bartholomew to Visit All Saints Church in Weirton on October 27
The Doxology Service with His All Holiness Ecumenical Patriarch Bartholomew will be live-streamed from All Saints Greek Orthodox Church on Wednesday, October 27, 2021, beginning at 1:00 p.m.
Select from one of the two options below to follow the service.
Click below to view the latest live stream:
Click here to view the service on Facebook (requires you to have a Facebook account):
Philoptochos Greek Holiday Bake Sale (PRE-ORDERS NOW OPEN)
Direct Live Streaming Services
(NO Facebook account required)
Click on an image in the carousel above to to view the latest online Services.
  If a Service is currently being live streamed it can be viewed here and will remain viewable until the next service is recorded.
Please make sure to refresh the page to view the latest Service.
---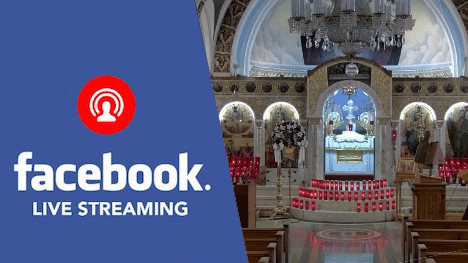 Facebook Page Live Streaming Services
(Facebook account IS required)
You can also
click here to watch our live streams directly from our Facebook page. 
If a service is being streamed live, it will appear near the top of the Facebook page.  Past services and other videos are also available at this link.  Please note that you must have a personal Facebook account which is free on the Internet.  Once you register for your free account, try the above link again.
Quotes & Scripture
Holy God, Holy Mighty, Holy Immortal, have mercy on us.
What better New Year's Resolution than to start the year with Humility.
---
Matthew 22:37-40  Jesus said to him, "'You shall love the LORD your God with all your heart, with all your soul, and with all your mind.'  This is the first and great commandment. And the second is like it: 'You shall love your neighbor as yourself.'  On these two commandments hang all the Law and the Prophets."
All Saints Weirton YouTube